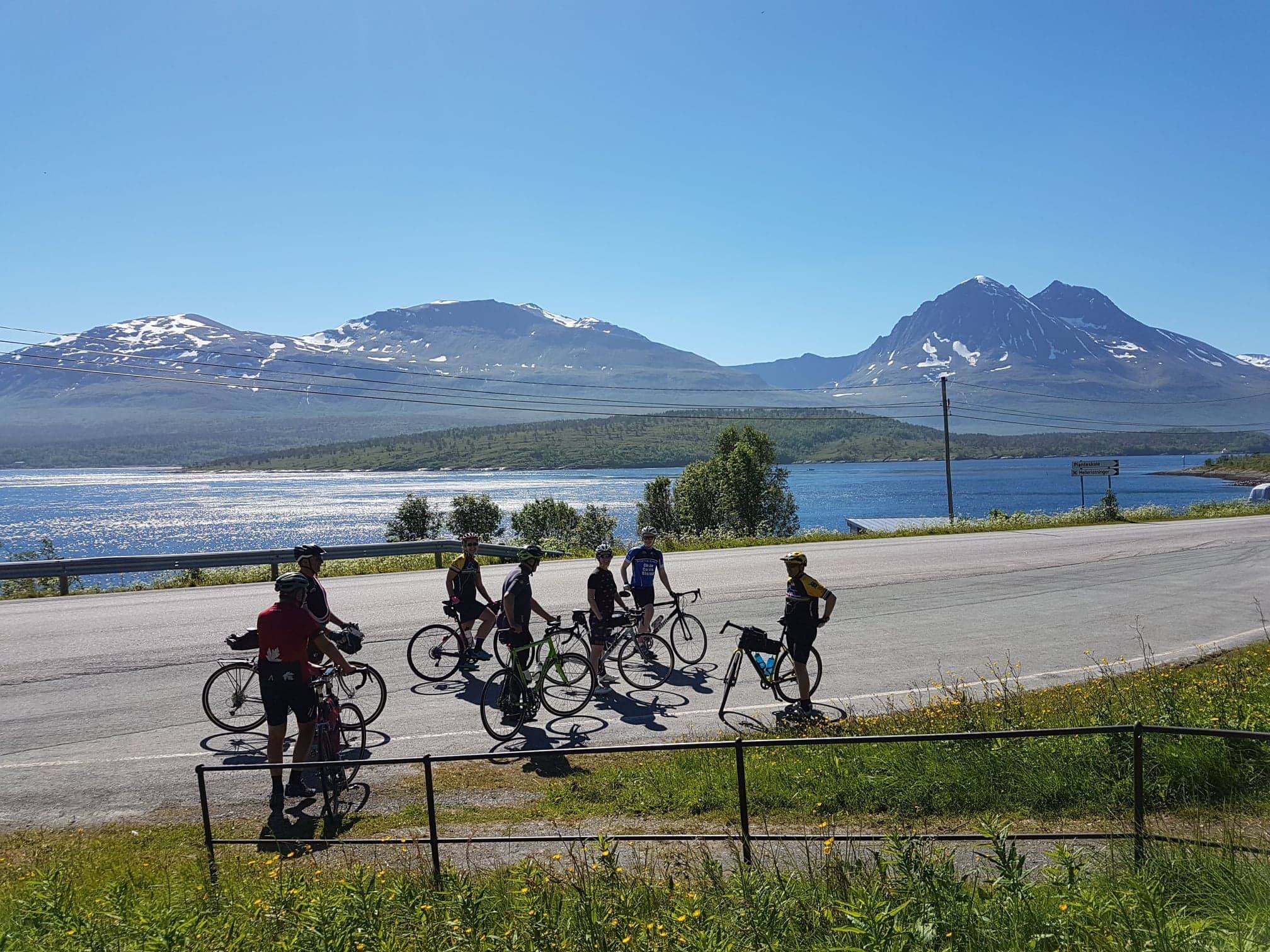 Welcome to the amazing landscape of Malangen and Senja, outside of Tromsø. On Senja you will get to see wild nature with steep mountains and little villages.
Bike ride around Senja and get a good night sleep in different charming cabins on the way.
Bike Camp 13th - 20th of July 2020
The sun never sets and we never get lost in the dark. Senja tour, long distance.
This camp is for everyone who would like to experience an outdoor adventure with others. 8 places on this tour.

We provide guided tours.

Meals/coffee/tea. We'd like to introduce you to Norwegian food, that can easily be made on the campfire or in the kitchen. We make the meals together, which will be healthy and well balanced to the activities on the camp.

Pick-up/transport/drop-off. Including in the price is transport from and to Tromsø.

Indoor bed every night, but if you prefer to put up your tent, you can.

Service car for transport of luggage.
If you are a group of 8 people booking together, you can ask for adjustments like staying for a longer time at Senja or Malangen, and extend the camp.
Day 0: Pick up at airport, dinner and information about the camp at the cabin in Malangen
Day 1: Unpack, bike assembly and adjustments. Test ride around Fjellbygda (35 km)
Day 2: Bike around Malangshalvøya (85 km)
Day 3: Bike to Botnhamn (85 km)
Day 4: Bike to Husøy and Skaland (70 km)
Day 5: Bike to Revnes (55 km)
Day 6: Bike to Malangen (95 km)
Day 7: Return to Tromsø
Price per person:
One night NOK 2200

Bike rental, NOK 500 for single days, NOK 2500 for one week
Choice of:
Bike tour, long distance Senja
Bike rental